AWeber offers a service that helps businesses communicate more effectively and profitably with prospects and customers.


The following must first be carried out in the My area after logging in to affilicon.net.

1. First create a product in your My-Area or select "Edit" for an already existing product in order to connect it to AWeber.

2. Then go to the tab "Connections" and select the provider AWeber in the drop-down menu "Add connection". Now please click on the link outlined in the screenshot and log in to the tab that opens.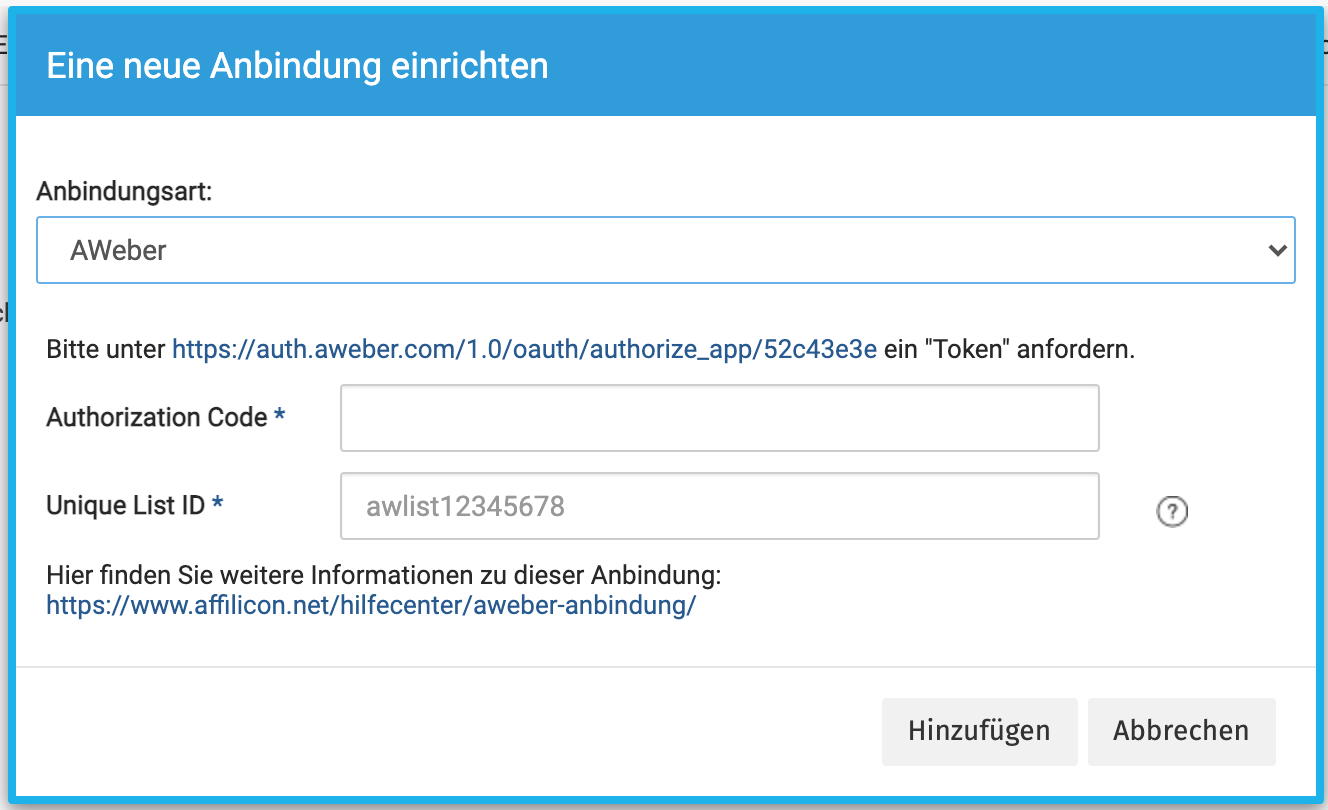 3. Copy the token that is generated after login and paste it into the Authorisation Code field in the My section.

4. look for the "Unique List ID" of the list you want to link to the selected product and then paste it into the field provided. You will find the "Unique List ID" in your AWeber account.

5. Click on "Add".

6. The customer will now receive an autoresponder message from AWeber in which he/she must confirm the entry in the list. AWeber unfortunately does not allow a single opt-in for new accounts, in which case the customer's email address is added directly to the mailing list without confirmation. After one month, account holders have the option of requesting a change to this restriction from AWeber support.

The connection has now been successfully completed.