MailChimp is one of the world's largest email marketing platforms. Over 15 million online professionals use this tool for their online marketing.

Connect MailChimp
1. First create a product in the administration area or select "Edit" for an existing product.

2. In the product area, go to the tab "Connections" and select "Add connection" and the provider "MailChimp" from the drop-down menu.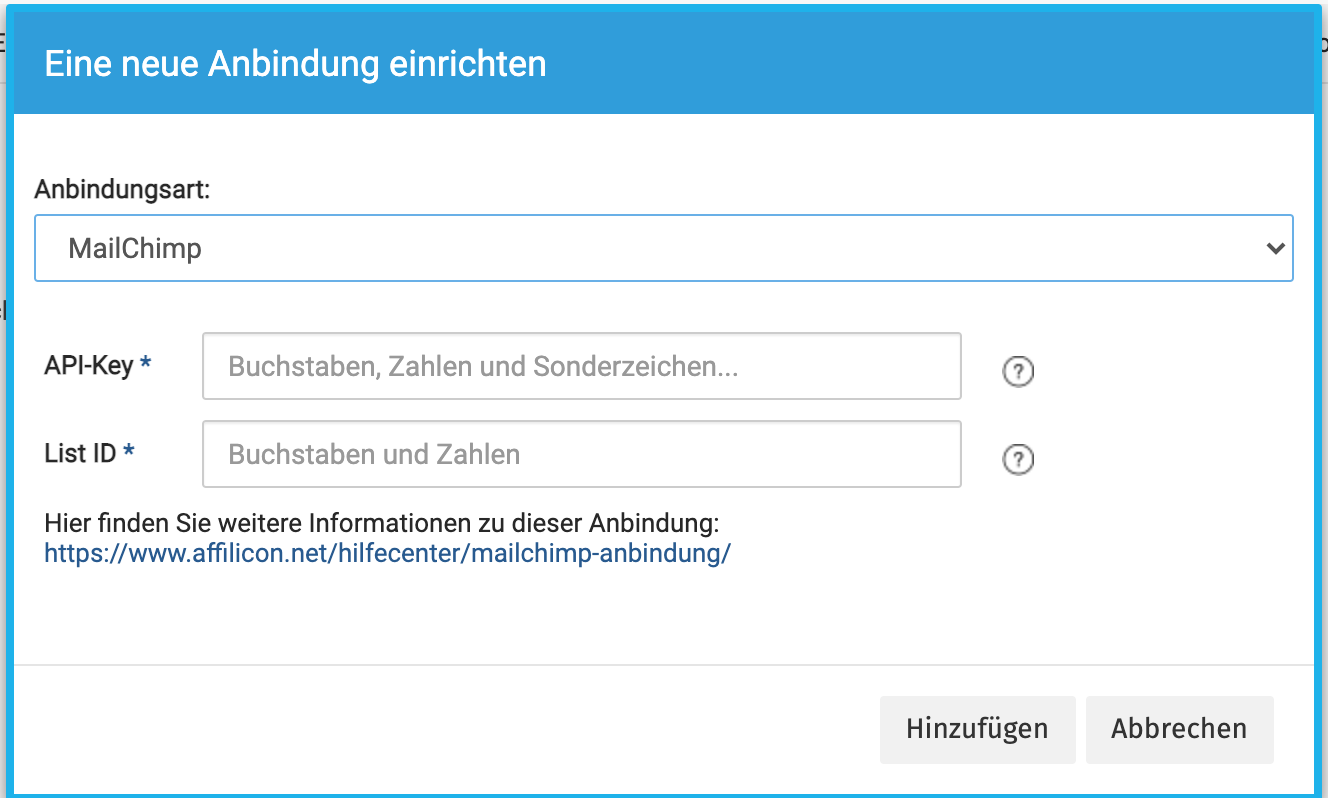 3. Here you need the API key and the list ID. To do this, please log in to your MailChimp account.

4. Copy the API key from the MailChimp account. To find it, click on User → Account → Extras → API Keys in the top right corner. Copy this and paste it into the corresponding line in the AffiliCon administration area.

4. The list ID defines the list into which the names and email addresses of your customers are to be transferred. You can find your list ID under Lists → Your corresponding list → Settings. Scroll down to the bottom of the page. Here you will find your individual list IDs. You also copy these into the corresponding field in the AffliliCon administration area.

6. Click on "Add" to set up the connection to MailChimp.