To connect Quentn to AffiliCon, follow the steps below.

1. First create a product in your administration area or select "Edit" for an existing product.

2. In the product area, go to the "Connections" tab and select "Add connection" and the provider "Quentn" from the drop-down menu.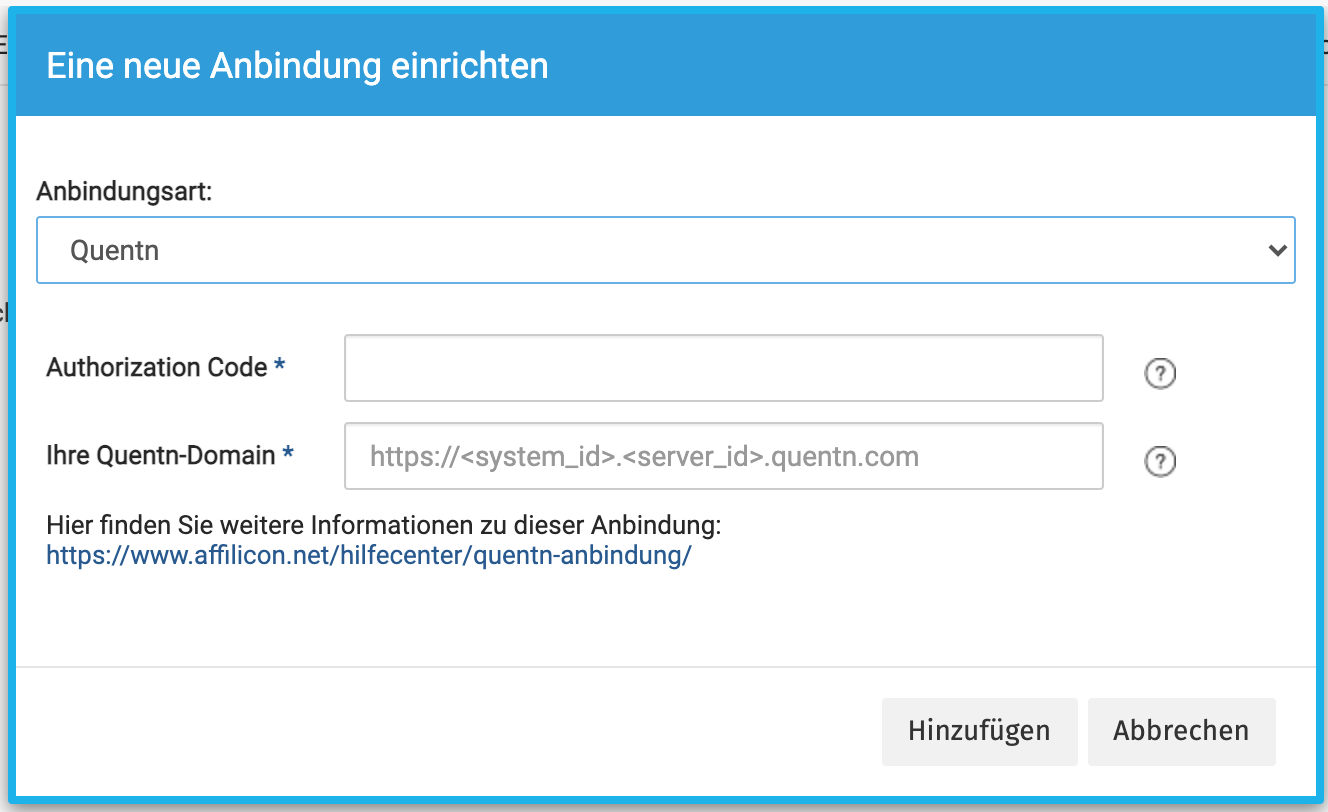 3. Here you need your Quentn domain and the authorisation code.

4. To do this, log in to your Quentn account. Click on "Campaigns" in the menu bar at the top and select a campaign.

5. In the tab on the left, click on "Event elements". There you create the event "AffiliCon IPN". Double-click on the symbol to open a new pop-up.

6. Here you will find the IPN URL and the IPN password. Copy these values and paste them into the corresponding lines (your Quentn domain or authorisation code) in the AffiliCon administration area.

7. Click on "Apply" and "Save".

Now the connection to Quentn is established. Selected customer data will now be transferred to Quentn with every purchase.