This post explains how to create affiliate links (also called "hop links").

A hop link is a tracking URL. This URL redirects a user to a vendor's sales page. The link is used to track when the affiliate makes a successful purchase. AffiliCon then calculates the commission for vendor and affiliate on a pro-rata basis.

If you are an affiliate yourself and would like to promote products, you can find out how to create your own affiliate link on this page (click here).


Create an affiliate link
1. After logging in, go to "My products" in the administration area.

2. Click on "Landing pages" in the left bar.

3. Click on the "+ New" button and you will see the following view: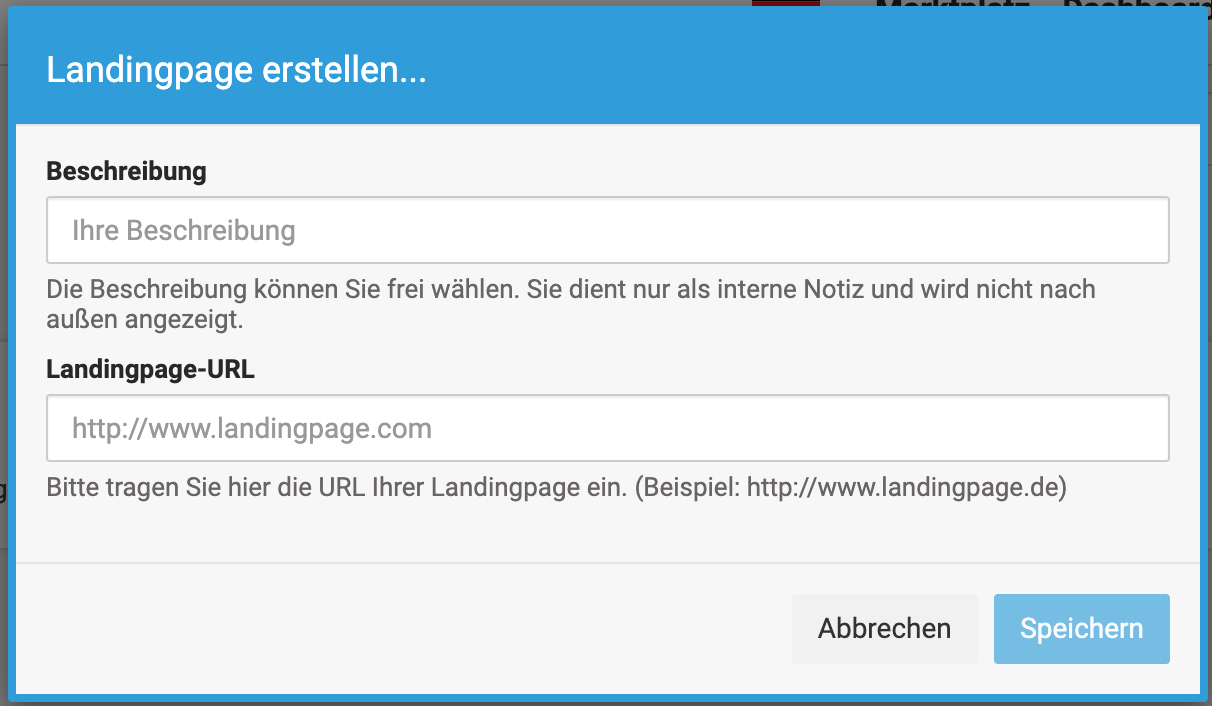 4. Under "Description" you enter a description as an internal note.

5. Under "Landing page URL" you enter the URL of your landing page. If one of your affiliates has their own landing page and would like to link directly to the AffiliCon order form, enter the AffiliCon order form link here.

6. Click on "Save".

7. Now you will see that a hop link has been created automatically, this has the following structure:
8. Click on "Copy hop link" to copy the generated link. A new window will open. If the affiliate has its own landing page, enter the affiliate's AffiliCon account name in the "affiliateID" field. All commissions via this link will then be attributed to the respective affiliate.

9. The field "trackingID" is optional and can be used to sort and organise your landing pages more efficiently.
Important
The square brackets in the link text are not needed and must therefore be removed.