In your My-Area it is also possible to set a special commission for special affiliates selected by you, which differs from the commission actually set for your products. We will show you here how to set the special commissions. 1:

1. go to the "commissions" tab in your administration area, which you will find in the left-hand column.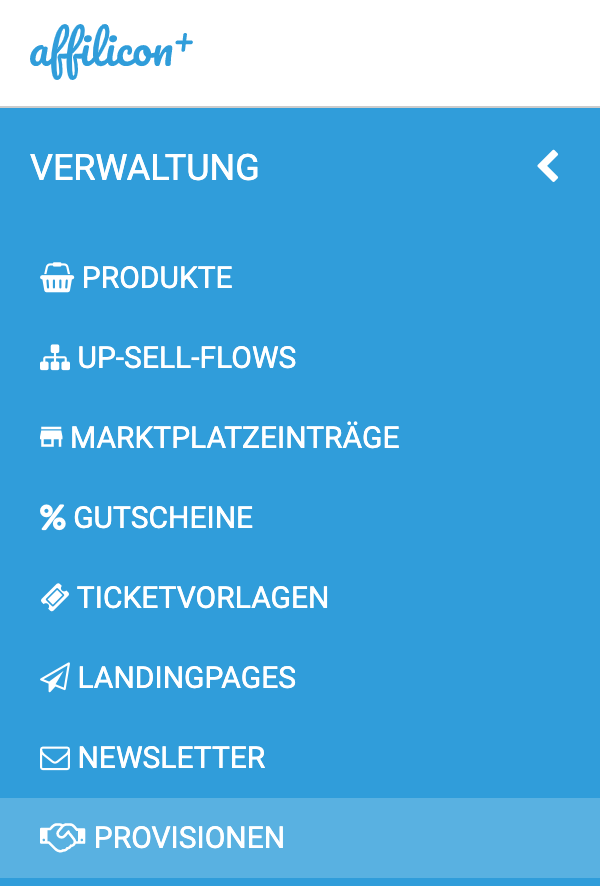 2. There you create a new commission by clicking on "New adjusted commission". Here you insert the already existing standard commission, such as 20%, in the left-hand window. Then give this commission a name and click on "Save".


3. In the next step you can create a first commission group. Here you determine the amount of the special commission and also give it a name.

4. You can then enter the Affilicon IDs of the beneficiary affiliates and confirm them with the green button.

You have now successfully created your first special commission! You can now use it in the administration area of your products.

To do this, go to the "Products" tab and select the desired product to edit it.

There you now have the option of setting your affiliate commission to Customised under "Product data" and then selecting the respective special commission.

Do you have any questions about the special commissions or our platform? Then contact us at clients@affilicon.net and we will help you!